The PHARMED teaching team is composed of experts from various universities, regulatory authorities/agencies, CROs and biotechnology companies

Hatice ALDEMIR
Personalised Healthcare & Digital Innovation Lead
Hatice has an educational background as biologist, obtained a PharmD/PhD in Pharmaceutical & Medicinal Biochemistry and specialised in Molecular Biology and Immunology at post-doctoral level. After establishing and running a Haematology Lab devices unit as a biologist in one of the largest hospitals in Turkey, she continued her career in fundamental science as researcher in England and France for 4 years (Liverpool University and CNRS).Hatice entered in the industry with Bayer CropScience as project leader and led research projects on food allergy and GMOs for 4 years. Her landmark in the pharma/biotech industry enhanced with Galderma and Nestle Skin Health in Dermatology – Inflammatory skin diseases and Skin cancers, as Senior Scientific Analyst where she acted for 7 years in Competitive Intelligence, Licensing and Market Insights to build synergies for value-driven pharmaceuticals. Consequently, Hatice was invited by UCB to take a role as Strategic Intelligence Expert in Belgium for coordinating the Competitive Intelligence activities for Immunology portfolio assets where she served for 4 years. She has also been instrumental in the Diversity & Inclusion and leadership development activities for UCB employees.
During the last 2 years she has been developing a growing ambition to connect pharma industry with Digital Health Technologies and has devoted time on digital transformation and health technology with Barcelona University and MIT Sloan. In 2021, she moved into a leading role in Personalised Medicine with a start-up biotech, PKDERM and also involved in a digital transformation project in Oncology with Bayer Pharmaceuticals. Hatice is actively mentoring experienced as well as junior professionals with HBA, Manatee and Aristot and involved in teaching at executive level at ULB–PharMed & Digital Health. Hatice is passionate about Innovation, Science & Technology and she is an active member of the core team for the exceptional AI4Belgium / AI4Health Board and works together with experts for establishing the future of European Artificial Intelligence Consortium.

Nariné BARIRIAN
Director Consultancy and Clinical Pharmacology SGS – Health Science
Nariné is a pharmacist with a PhD in Pharmaceutical Sciences with 15 years' experience in Clinical Research. In her recent function of Director Consultancy and Clinical Pharmacology, she is leading consultancy projects at SGS to support sponsors in development of early phase study design, clinical trial protocol, clinical development plan, investigator brochure as well different type of scientific advice. She provides a clinical pharmacology expertise for ongoing clinical trials as well as a scientific consultancy to clients.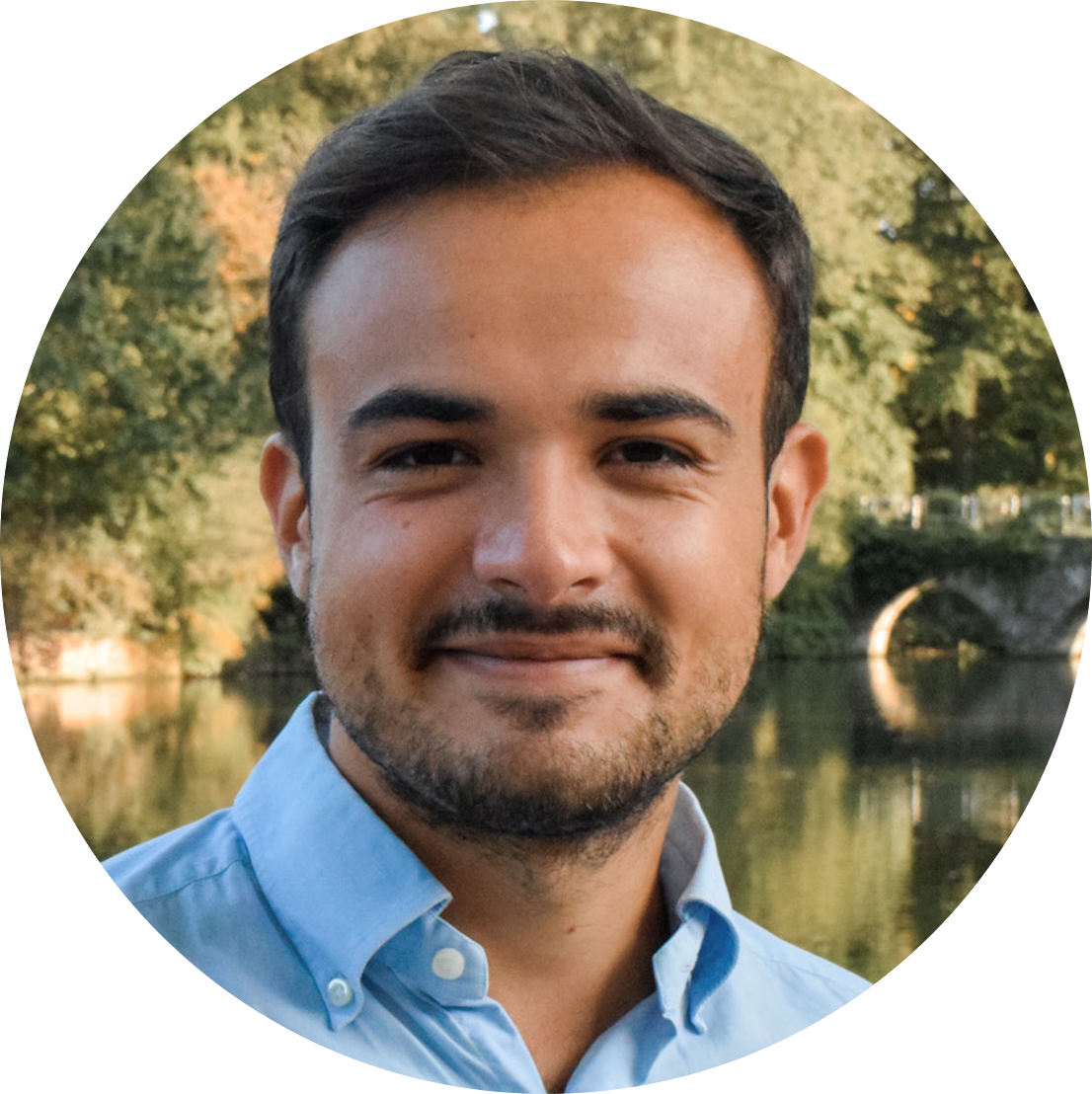 Giovanni BRIGANTI
Psychiatry, AI, & Innovation - CHU Brugmann
Giovanni Briganti is a professor of statistics for medical students at the Faculty of Medicine of Université libre de Bruxelles and psychiatrist at CHU Brugmann. He obtained a PhD from the University of Mons translating artificial intelligence techniques in the investigation of mental disorders, after which he has had a postdoctoral research fellowship at Harvard University."

Marc CZARKA
General Manager chez HM3A-VIVACTIS
Dr. Marc Czarka, specialist in pharmaceutical medicine and a member of the Belgian College of Pharmaceutical Medicine, has more than 20 years' experience in three of the top 15 pharmaceutical companies, in local as well as European assignments. His experience includes medical and pharmaceutical affairs, as well as business development, governmental affairs, communication, and crisis management.
In addition, Dr. Czarka was a visiting faculty member at INSEAD, the world renowned business school, where he received executive education. Dr. Czarka taught innovation and R&D in the pharmaceutical industry to MBA students. He is also a scientific contributor at ULB (Free University Brussels) where his contribution goes to the department of Health Economics at the School of Public Health. He is the current chair of the Belgian INSEAD alumni association's healthcare club.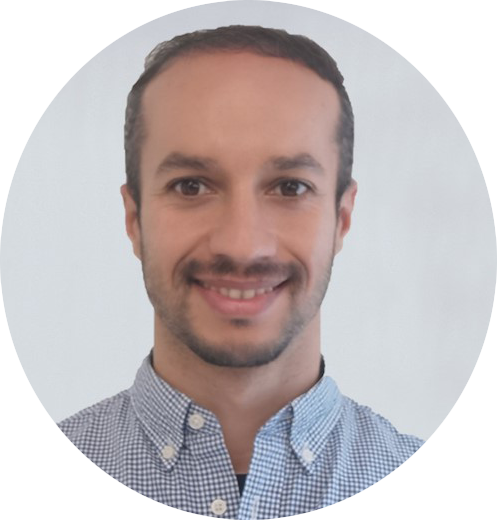 Hakim DEHBI
Dr Dehbi is Head of Statistics at the Comprehensive Clinical Trials Unit at UCL in London. He obtained his PhD in Biostatistics and MRes in Biomedical Research from Imperial College London, and his MSc in Medical Statistics from University College London. His main methodological interest is the design of early phase clinical trials. His publication list and more information can be found on https://iris.ucl.ac.uk/iris/browse/profile?upi=DEHBI57
Hakim Dehbi was born in Brussels. He's half-Belgian and half-Algerian, and grew up mostly in Brussels. Prior to turning to biostatistics, Hakim studied at the Solvay Business School at the Universite Libre de Bruxelles.

Benjamin DIZIER
Director, Biomarker Lead, Immunology Translational Medicine at UCB
Responsible for establishing and delivering early and late stage biomarker strategy of UCB FCRn inhibitor in neuroimmunology and haematology rare diseases
Responsible for implementation of biomarker strategy to support clinical development in China
Development of multiple IVDs and CDx to support UCB neuroimmunology assets (including selection of diagnostic partner, contracting, alliance management, IDE submission, CDRH interactions and ex-US regulatory interactions)
Part of UCB Core Team to establish organization in charge of IVD and wearables development
Development of innovative surrogate primary endpoint for haematology rare disease
Responsible for the biomarker dimension of initiative to redefine neuroimmunology indication to allow innovative clinical development, working with KOL and regulatory agencies
Contribution to multiple regulatory agencies meetings and interactions (pre-IND, IND, EMA SA, ODD, Japanese PMDA consultation, Chinese CDE consultation)

Vincent DUPRIEZ
field application specialist/subject matter expert life sciences at perkinelmer
Customer-oriented PhD with recognized scientific excellence, demonstrated aptitude to internal, external partners and customers collaboration, business development, team and project management, product management and customer support. Passionate about science & technologies, willing to develop products and company in a work environment of excellence regarding organization and human relationships, with recognition of priority of medium to long term objectives. Keen of learning from others and making other benefit from my experience.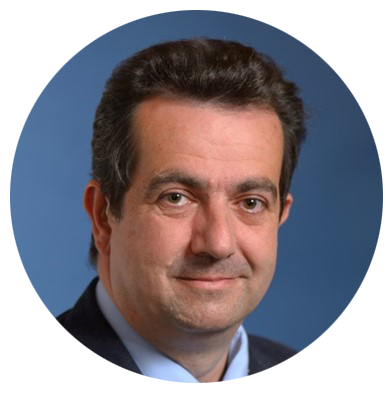 Mark ELSLEY
Senior Clinical Research / Data Management Executive
Mark Elsley has a BSc(Hons) degree in Physiology and Pharmacology from the University of Sheffield as well as a Postgraduate Diploma in Information Systems from the University of West London. He started his career in 1991 as a Clinical Data Coordinator at Boehringer Ingelheim in the UK before moving to their German affiliate as a Project Data Manager in 1993. During these early years in his career, he developed a strong foundation in all aspects of clinical data management, clinical coding and SAS programming. In 1996, he returned to the Boehringer Ingelheim's UK arm as a CRO Manager and developed the company's outsourcing procedures. In 2001, Mark became a Team Leader for the Clinical Data Systems function at Novo Nordisk in the UK before becoming Head of Clinical Data Management from 2002 to 2011. In 2005, Mark moved with his family to Sweden where he continued his role as Head of Clinical Data Management for Novo Nordisk as well as taking secondments as Head of Clinical Research both in Belgium and Sweden. This gave him valuable experience of clinical aspects of clinical trials. With the offshoring of Novo Nordisk's data operations in 2011, Mark took the position of Business Area Manager for Novo Nordisk until 2013. In this role he was responsible for the oversight of Clinical, Medical and Regulatory operations in Northern Europe and was instrumental in the establishment of a 30,000 patient real-world study investigating the incidence of hypoglycaemia in Type 1 and 2 diabetic patients. Following a short tenure as Manager of Data Management and Statistics at the AO Foundation in Switzerland, Mark became Director, Clinical Data Management at GSK Vaccines in 2015. In this role he oversaw the outsourcing of the data management of all studies conducted by their R&D centre in Belgium as well as the global implementation of ePRO technology. In 2019, Mark returned to the UK to take the position of Director, Clinical Data Management at IQVIA where he currently works. He is responsible for the oversight of all data cleaning and coding activities performed in their Real World Solutions division.

He in recognised as an expert in his field and regularly speaks at International Conferences on Clinical Data Management, Clinical Data Systems and People Management. He has also been a guest Lecturer on Master's degree programs in the field of Clinical Research at the University of Cranfield, UK and the University of Siene, Italy. He has published two books, "The Essentials of How to be a Great Manager" and "A Guide to GCP for Clinical Data Management".


Jonathan GOOLE
PhD, Pharmacy, Associated professor at Université libre de Bruxelles

Denis GOSSEN
CSO & Clinical Pharmacologist & Co-Founder at Aepodia
Dr Gossen has over 25 years' experience in pharmaceutical and biotechnological drug development.
He received his PhD in Applied Biomedical Sciences from the Free University of Brussels (ULB, Belgium) and completed postdoctoral research as a Belgian American Educational Foundation Fellow (BAEF) at Tufts Medical Centre / New England Medical Centre (Boston).
Dr Gossen worked at Eli Lilly and UCB Pharma as clinical pharmacologist leading the early clinical development of new molecules, responsible of multiple developments programs from first in man studies to proof of concept studies in various therapeutic areas; development of pharmacodynamic and clinical biomarkers;  involved in the definition and realization of several clinical packages to support new drug application (NDA); involved in line extensions and investigation for new indications/new formulations of registered compounds. Co-founder of Aepodia in 2006, a niche Clinical Research Organization (CRO), partnering with Pharmaceutical and Biotech Companies for early phase clinical programs. As Chief Scientific Officer advices on scientific and regulatory strategy of potential drug candidates and medical devices, first-in-human studies and proof-of-concept studies in patients. Established collaborations with multiple Pharma and Biotech companies in Europe, US, Japan, India.
Since 2021, works as independent consultant.

David GRUSON
Director Programme Sante Jouve / Fondateur ETHIK-IA
David Gruson est diplômé de l'Institut d'études politiques (IEP) de Paris et de l'École nationale de la santé publique (ENSP).
Il a commencé sa carrière de directeur d'hôpital à l'Assistance publique-hôpitaux de Paris (AP-HP) en tant que directeur adjoint de l'hôpital Bicêtre (Le Kremlin-Bicêtre, Val-de-Marne), où il a contribué à la création de la direction du service au public (avril 2002-janvier 2004). Il est entré ensuite à l'ENA. À sa sortie en 2006, il a été nommé auditeur de seconde classe à la Cour des comptes puis conseiller référendaire en juin 2009. En mars 2009, il a été rapporteur auprès de la commission de concertation sur la politique de la jeunesse. D'avril 2010 à avril 2012, il a été conseiller technique chargé de la santé, du handicap et de la prise en charge de la dépendance au cabinet de l'ancien Premier ministre François Fillon. David Gruson a été nommé directeur général du CHU de La Réunion en avril 2012, avant d'occuper le poste de délégué général de la FHF entre 2016 et 2017. En 2019, il a rejoint l'entreprise française de services numériques (ESN) Jouve en tant que directeur de programme santé. En 2018, il a cofondé l'initiative académique et citoyenne Ethik-IA qui défend une "régulation positive" de l'intelligence artificielle et de la robotisation en santé, notamment dans le cadre des états généraux de la bioéthique. Il est également auteur et coordonnateur de plusieurs ouvrages relatifs à l'IA. "S.A.R.R.A." (2018) est son premier roman ainsi que le tout premier polar bioéthique.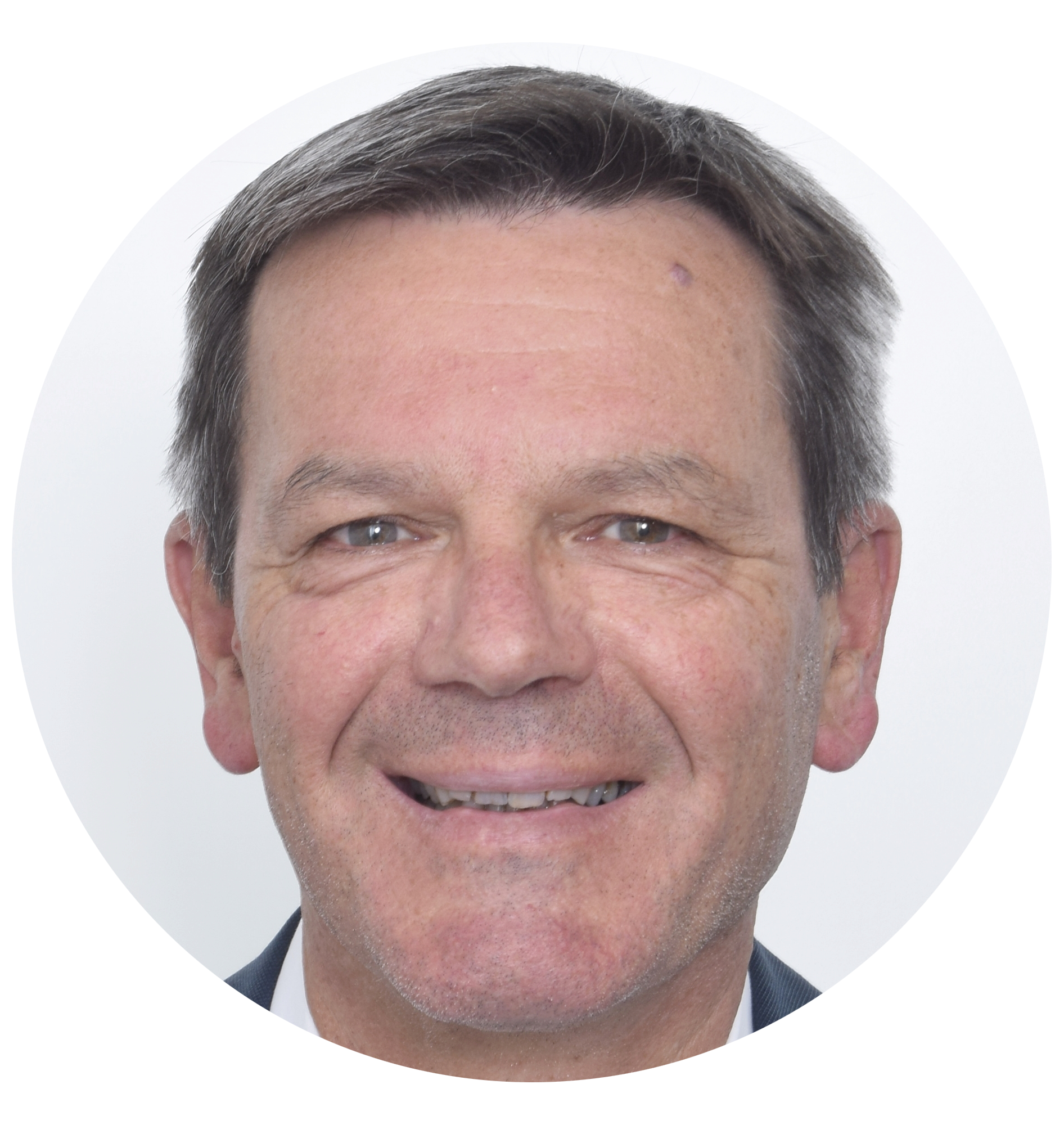 Ludo HAAZEN
Medical, Clinical and Pharmacovigilance Expert
Ludo Haazen, MD, is a seasoned expert in international medicinal drug development with over 30 years of experience in leading international clinical research, pharmacovigilance activities and medical affairs. He has worked for large pharmaceutical companies such as Roche, Janssen Pharmaceutica and UCB, and more recently for leading smaller start-up biotech companies in various senior positions. He holds a Medical Degree from the Catholic University of Leuven (KU Leuven) and a post-graduate certificate in Statistics and Epidemiology. Ludo is also lecturer in Pharmaceutical Medicine at the Free University of Brussels (ULB) and review editor for the scientific journal Frontiers in Pharmacology

Karin HARDT
Medical Leader, Covid Vaccine Program at The Janssen Pharmaceutical Companies of Johnson & Johnson
• Master in Public Health & Doctor in Biochemical Sciences
• 5 years of experience in medical and paramedical training: design, development and facilitation of courses in the fields of health and biotechnology and biomedical
• 17 years of expertise in clinical research and vaccine development, regulatory interactions, scientific publications
• Participation in collaborative projects industry-university-non-governmental organization
Developing the strategy for the clinical development of vaccine candidates and responsible for the oversight of all clinical aspects of the programs, responsible for the interpretation of safety, immunogenicity and efficacy data, and key interface in regulatory interactions.

Peter HENDRICKX
Medical Director, Clinical Development Physician at UCB
Medical professional with extensive experience in the research and development of a specialist product portfolio within the pharmaceutical industry.
Strong communicator with the ability to lead and train key stakeholders in multi-product areas, providing clinical and scientific support.
Resilient and commercially astute business leader with the ability to mentor, manage and lead diverse teams to produce outstanding results.

Bruno JOSSO
Solutions principal
Define best practices and influence the process improvement in the use of Algorithmic, AI and Advanced Big Data Analytics.
Explore current and emerging technologies to evaluate new opportunities and possibilities. Support the development of both bespoke and standardized analytic offerings across multiple industries. Support the pre-sales activities.
Lead multi-disciplinary teams of scientists (local, nearshore and offshore). Provide the technical direction required to resolve complex issues in order to ensure the on-time delivery of solutions that meet goals and customer expectations.
Leverage industry and domain expertise to solve real-world problems. Design and develop Descriptive, Predictive, and Prescriptive, algorithms, Proof-of-Concept solutions and prototypes in the field of Data Science.z

Luise KALBE
Head of Scientific Writing and Regulatory Affairs Services
Luise (PhD in Biochemistry) is the Head of Scientific Writing and Regulatory Affairs Services at 4Clinics, a Clinical Contract Organisation. As a medical communications expert with experience in the pharmaceutical industry, academia, the public sector and an NGO, she communicates science to expert and non-expert audiences in several languages as a medical writer, author of scientific publications and lecturer. She is also experienced in publications management and medical affairs.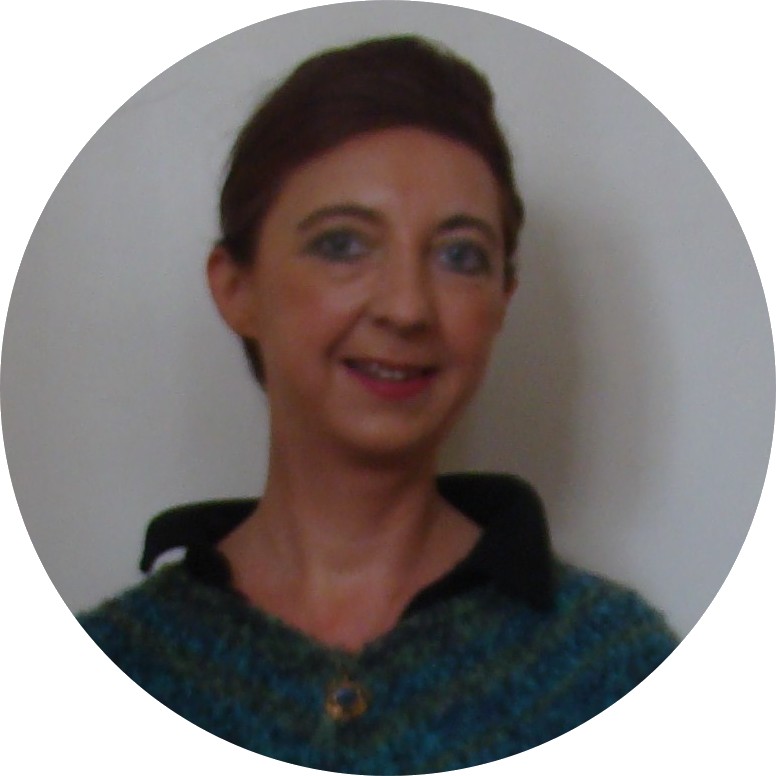 Isabelle LAUGEL
CEO & Principal Consultant Life Sciences Expertise
Isabelle Laugel has a background of mathematician and software developer, and is specialized in security of computer systems and optimization.
She is working in the pharmaceutical industry since over 20 years and provides training, validation, programming, consulting and support services in Clinical Data Management and Pharmacovigilance to pharmaceutical companies, medical devices companies and CROs of any size worldwide.
She founded Life Sciences Expertise in 2011 in order to share her experience in Data Management and Drug Safety, in both human health and animal health.
She is following the evolution of technologies and regulations, in order to improve the way data is collected and processed.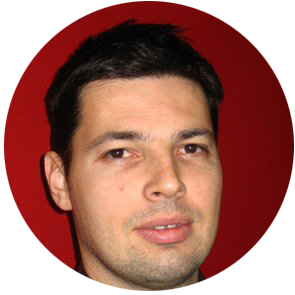 Nicolas LEROY
PHARM.d bUSINESS DEVELOPMENT cONSULTANT IN CLINICAL rEASEARCH AND HEALTHCARE
Nicolas is a pharmacist with a DEA degree in experimental pharmacology and metabolism with more than 15 years' experience in Clinical Research and 10 years in sales and business development in life sciences. Since 2019, he works as independent consultant supporting mainly biopharma, biotech and medtech companies in the selection and management of CROs for the clinical development of their products and plays the role of independent business developer for a qualified panel of small-and mid-size complementary CROs.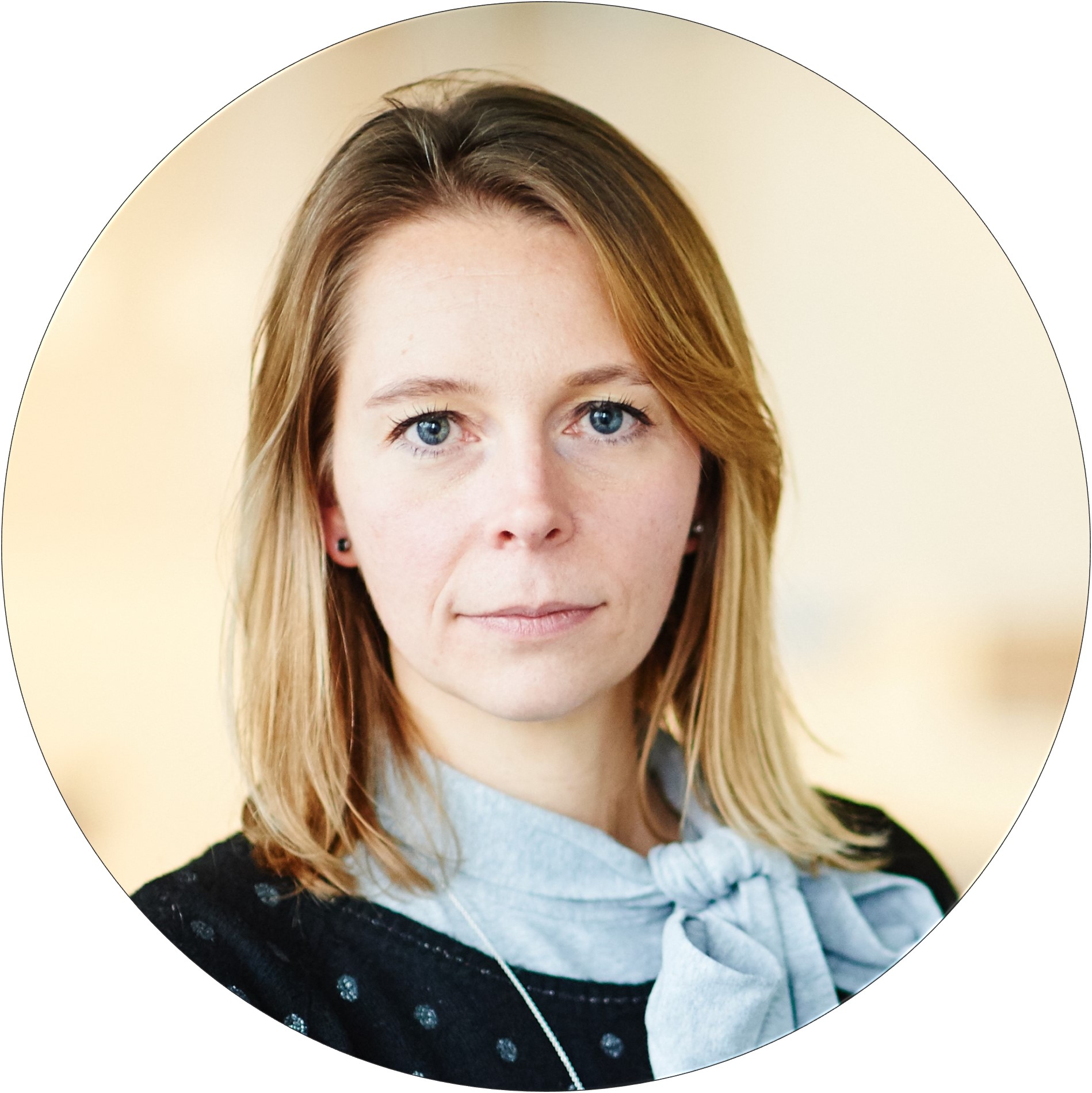 Nathalie Lambot
Expert Public Health: Clinical Trials-Regulatory Affairs chez pharma.be
Nathalie Lambot (Advisor Public Health – Clinical trials & Regulatory Affairs at pharma.be)

Nathalie Lambot has been graduated as pharmacist  from the Free University of Brussels, and has had a PhD in Biomedical Sciences from the Free University of Brussels.
After having worked several years in Clinical Research Organisation and pharmaceutical company in international regulatory affairs, Nathalie Lambot has joined in January 2013 phar
Nathalie Lambot (Advisor Public Health – Clinical trials & Regulatory Affairs at pharma.be)

Nathalie Lambot has been graduated as pharmacist  from the Free University of Brussels, and has had a PhD in Biomedical Sciences from the Free University of Brussels.
After having worked several years in Clinical Research Organisation and pharmaceutical company in international regulatory affairs, Nathalie Lambot has joined in January 2013 pharma.be, the Belgian association of innovative (bio) pharmaceutical industry, where she works as advisor in Public Health more specifically in the field of Regulatory Affairs including pharmacovigilance and Clinical Trials.
ma.be, the Belgian association of innovative (bio) pharmaceutical industry, where she works as advisor in Public Health more specifically in the field of Regulatory Affairs including pharmacovigilance and Clinical Trials.

Ioannis LOISIOS
Principal Scientist I Modeling & Simulation, PK Sciences at Novartis Institutes for BioMedical Research (NIBR)
Yannis (Ioannis) is Principal Scientist in Modeling and Simulation within the Translational Medicine unit of Novartis in Basel Switzerland. He did his PhD in PBPK and PK/PD modeling in the Goethe University in Frankfurt with specialization in Pharmacometrics. He received his BSc., MSc with honors from the University of Athens Greece. His research interests focus in quantitative pharmacology, modeling and simulation, pharmacometrics, data science and clinical trial simulationsYannis has numerous publication in PBPK and PK/PD modeling and has served as Novartis representative in several international consortia including the Pharmaceutical Innovation and Qaulity (IQ) consortium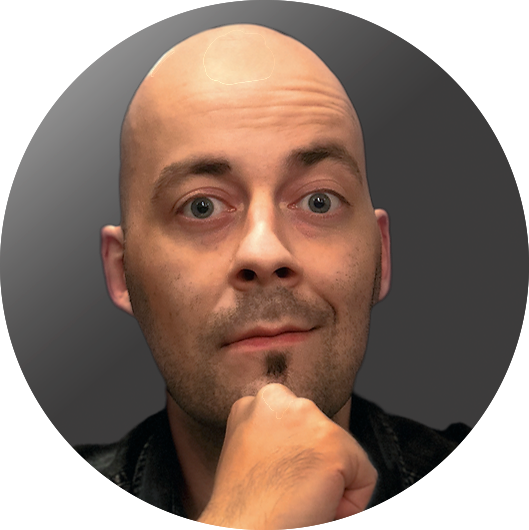 Tim LEEST
Clinical Evaluator at the Belgian FAMHP, Delegate Member to the EU COMP
Tim is a senior clinical assessor of efficacy and safety of human medicinal products at the Belgian Federal Agency for Medicines and Health Products (FAHMP). He's also a Belgian Delegate Member to the Committee of Orphan Medicinal Products (COMP)  at the European Medicines Agency (EMA).
He made a Master of Science in Biology with master thesis on neuronal plasticity in the visual cortex of Felis catus, obtained at the Catholic University of Leuven (KUL). He made a second Master after, Master in Bioinformatics, obtained at the Catholic University of Leuven (KUL).
He has several professionals background :
– Public health servant at the Belgian Federal Agency for Medicines and Health products since 2008.
– Clinical assessor of efficacy and safety of human medicinal products at the FAHMP since 2009.
–  Involved at both National and European level Belgian delegate to the EMA Committee of Orphan Medicinal Products since 2016 COMP delegate to the EMA Patient and Caregivers.
– Working Party (PCWP) since 2018.
– He's a member of the King Baudouin Foundation Fund for
Rare Diseases and Orphan Drugs Management Board since 2018.

Rémi ROSIERE
Co-founder - chief scientific officer at inhatarget therapeutics
I hold a master's degree in pharmaceutical and biomedical sciences (Université libre de Bruxelles (ULB) 2010) and obtained a PhD degree (ULB, 2016) for research completed in the Laboratory of Pharmaceutics and Biopharmaceutics. I have been the researcher in charge of the inhatarget spin-off project since 2015.
I specialize in drug formulations for inhalation, especially dry powders (e.g. advanced drug delivery systems, controlled-release formulations, carrier-based and carrier-free formulations, particle engineering, nanomedicine) and preclinical development (analytical development, in vitro and in vivo studies, animal models). I co-developed the first two InhaTarget Therapeutics technologies, related to inhaled anticancer chemotherapy and I am inventor of the three patent families exploited by InhaTarget Therapeutics.
I am responsible for all R&D aspects at InhaTarget Therapeutics, including:
– R&D management (proprietary products and research collaboration contracts),
– Innovation strategy,
– Scientific partnership (pharmaceutical companies, universities, academic labs),
– Scientific communication.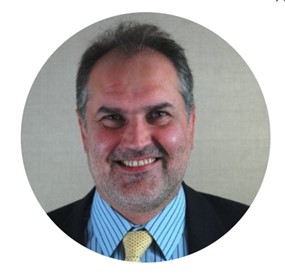 Jean-Pierre VALENTIN
Senior Director, Head of Investigative Toxicology at UCB
Ph.D. in Physiology & Pharmacology 1990, from the University of Montpellier, France.
Following a post-doc at UCSF, Jean-Pierre Valentin joined the Pierre Fabre Research Centre (1992-98) where he contributed to the discovery and progression into development of 3 candidate drugs.

He joined AstraZeneca to build from inception, develop and lead the Department of Safety Pharmacology where he contributed to the safety evaluation of ~200 candidate drugs across a wide range of therapy areas, leading to the development and successful registration of several marketed products.

In February 2014 he joined UCB-Biopharma as Senior Director Head of Investigative Toxicology, based in Belgium. Jean-Pierre is a member of several scientific societies; Past President of the Safety Pharmacology Society; co-chair of the HESI subcommittee on QT/Arrhythmia, and the ABPI-NC3Rs-Animal Model Framework and he is representing the EFPIA on the ICHE14-S7B.
He is involved in training and education programs and is author/co-author of several patents and >180 peer review publications and book chapters.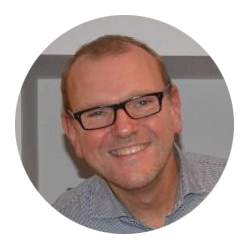 Christophe VAN HUFEEL
Genergon - Manager and founder
PhD: Christophe has been working into the Blockchain industry since its inception and is an Ethereum Blockchain Developer. He earned his Ph.D. in Chemistry from the University of Brussels and did a post-doc at the Howard Hughes Medical Institute.

Christophe joined Millennium Pharmaceuticals (now Takeda's Oncology division) in Cambridge, MA. During his years at Millennium, Christophe was responsible the early days Affymetrix GeneChip technology validation. He has held several management positions in biopharma and life science start-ups ever since.
Besides his scientific education Christophe holds a Management Degree from Solvay Business School (Brussels) and has worked for an Investment Bank as a Life Science Analyst. Christophe's work was rewarded in 2011 by Bruce Beutler's Nobel Prize in Medicine celebrating his participation to the team that cloned Toll-like receptor 4.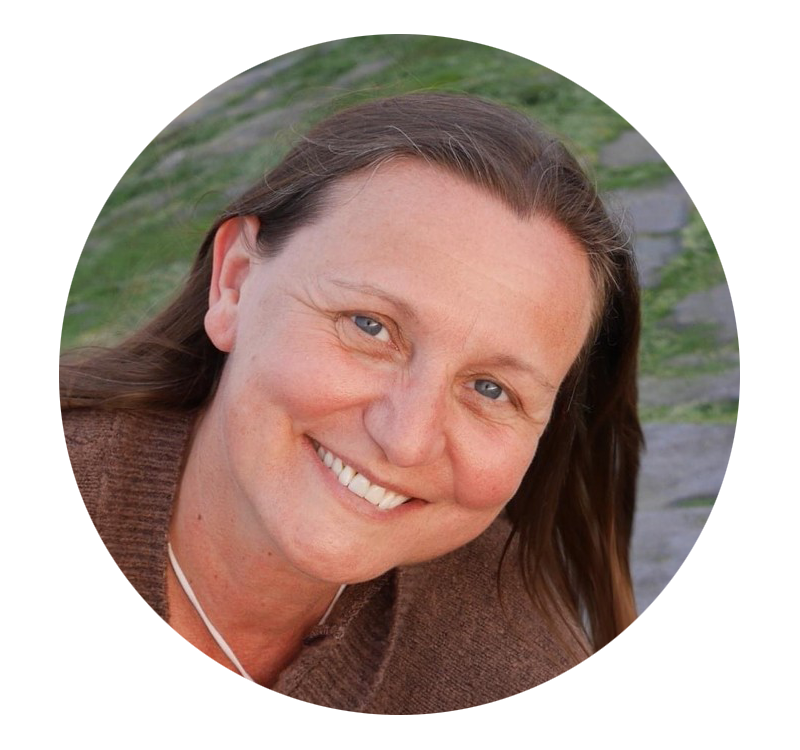 Ingrid VAN ROMPAEY
Senior director project management at worldwide clinical trials
Ingrid earned her Master in Sciences degree at Catholic University of Louvain and her Ph.D. thesis in Biology following fundamental researches in mycobacterial physiology held at the University of Brussels and the Institut Pasteur of Paris.
She has acquired her clinical trials expertise over more than 20 years in several pharmaceutical companies (Bristol-Myers Squibb, Merck, E Lilly) as well as Clinical Research Organizations (Parexel, PPD, IQVIA, Worldwide Clinical Trials). From site country management to international portfolio management, delivery oversight, team leader and line management in virtual environment, she has managed over 60 studies in all clinical development phases (I to IV) representing cumulatively more than 10.000 patients over 7 different therapeutic areas.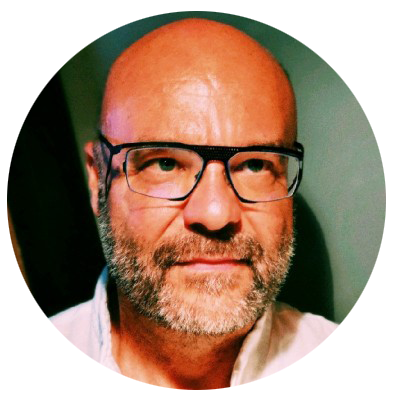 Oliver SIMON
Biotech, pharma & CRO clinical R&D
Olivier is the founder of VISO CLINICAL srl which supports CRO and Clinical Trials Services Companies for Business Development Vision, Insight, Strategies and Optimization approaches of the Clinical Trials European Market. Olivier is an advocate for the Pharma Blockchain Initiative – seeking to educate and advance adoption of blockchain for viable applications in the clinical trials pharmaceutical framework.
Olivier has a bachelor's degree in Biology from the University of Namur and a Master degree in Zoology from the Catholic University of Louvain with a specialization in cellular biology. He then worked for three years at the Free University of Brussels as a researcher in genetics. Olivier has more than 25 years' experience in the CRO and pharmaceutical industry through various positions at Procter&Gamble, GSK, MDS, IQVIA, ICON, CLARIO, Altasciences…) from preclinical to phase I to IV clinical trials in Europe and North America.